Camille Cash, M.D.
2150 Richmond Ave #103
Houston, TX 77098
Phone: (713) 571-0600
Monday, Tuesday, Thursday: 9 a.m.–5 p.m.
Wednesday: 9 a.m.–6 p.m.
Friday: 9 a.m.–3 p.m.

Tummy Tuck
A flat and toned abdomen is a common objective of many diet and exercise programs. But people can't always reach their desired goals, even with their most dedicated efforts. A tummy tuck is one of the most common procedures performed by board-certified plastic surgeon Dr. Camille Cash. Her tummy tuck patients in Houston, who come from Humble, Kingwood, and beyond, are consistently thrilled with their results and often report going down 1 to 3 clothing sizes. They no longer have to make wardrobe decisions based on how to best camouflage a bulging midsection. Dr. Cash's patients love being free to wear form-fitting shirts, low-rise pants and even 2-piece bathing suits.
Dr. Cash recalls a woman she saw recently, 6 months after her tummy tuck and liposuction…

"She was an average-size person who went from a size 14 to a size 8. Her self-confidence is now through the roof! Not only has her sex life with her husband improved, but they now often shop for lingerie together."
You deserve to look your best. Visit Camille Cash, M.D., for a tummy tuck consultation in Houston and see how she can help you feel confident about your body again. Request a consultation with Dr. Cash today for a personal, private appointment or call her office at (713) 571-0600 to schedule a visit.
Tummy Tuck Candidates
A tummy tuck is a surgical procedure that recontours and reshapes the midsections of patients who have developed loose or sagging skin and a weakened abdominal wall. Unlike other procedures that treat only the surface, tummy tuck surgery can improve all 3 layers of the abdomen: the skin, the fat, and the muscle. Women and men seek abdominoplasty due to a variety of factors, including:
Pregnancy: Because tummy tuck surgery does more than reduce unwanted fat, it is especially popular with women who have been pregnant. During pregnancy, the skin of the abdomen stretches and the muscles separate to accommodate the growing baby. Following childbirth, the body doesn't always regain its pre-pregnancy shape. Many women combine a tummy tuck with other procedures for a comprehensive mommy makeover.
Significant weight loss: The skin stretches to accommodate weight gain but often cannot bounce back after weight loss, especially after bariatric surgery when weight loss is rapid.
Genetics: Other people who seek abdominoplasty are men and women whose genetic makeup granted them a troublesome midsection they've been frustrated with for much of their lives.
Ideal candidates are those who are at or near a healthy weight but are bothered by extra abdominal skin and fat that disrupts the natural proportions of their bodies. It's important to remember that tummy tuck surgery is not a weight-loss procedure. Female patients should have no plans to become pregnant within 12 months of this procedure, as the physical changes caused by pregnancy can impact results. During your consultation, Dr. Cash helps you determine your candidacy for this procedure and may make alternative recommendations in order to give you the results you want. Regardless of the procedure you select, Dr. Cash thoroughly explains what you can expect before, during, and after surgery.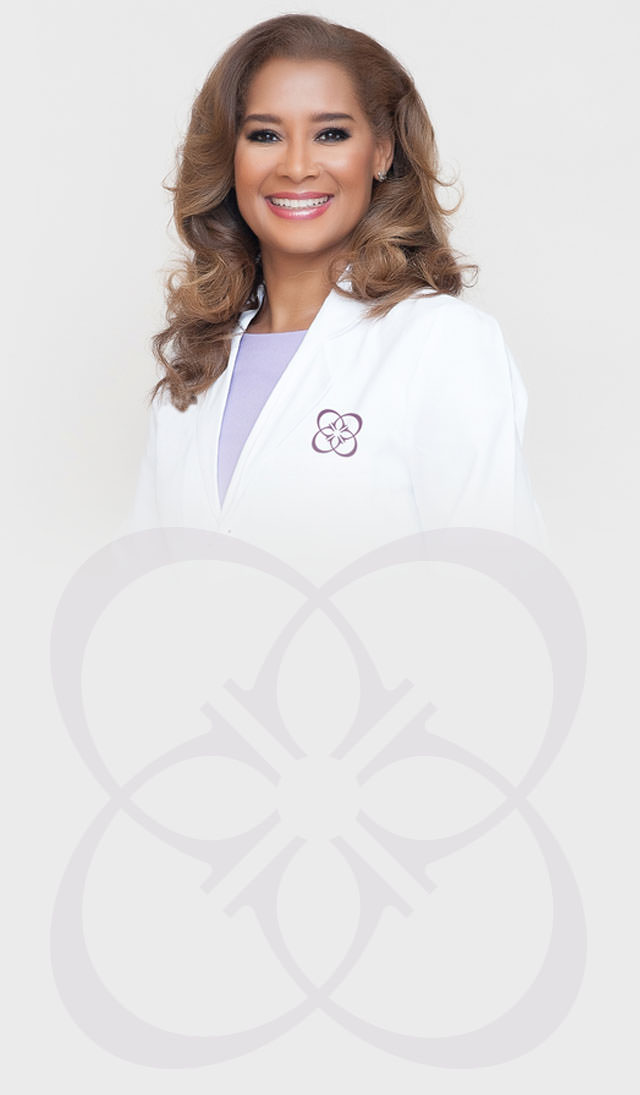 Camille Cash M.D.
Board-Certified Plastic Surgeon • ASPS & ASAPS MemberNo matter what procedure you undergo with Dr. Cash, one thing is for certain—it's all about you. She takes the time to get to know you as more than a patient, creating a treatment plan that's just the right fit.
Mini Tummy Tuck
A mini tummy tuck addresses the skin of the lower abdomen only. It involves an incision that is shorter than for a full tummy tuck (see illustration). There is typically no incision around the belly button; therefore, the skin around the belly button is changed minimally. During this procedure, Dr. Cash removes extra skin and fat without tightening the muscle layer. Recuperation following a mini tummy tuck is typically shorter than that which follows a standard tummy tuck.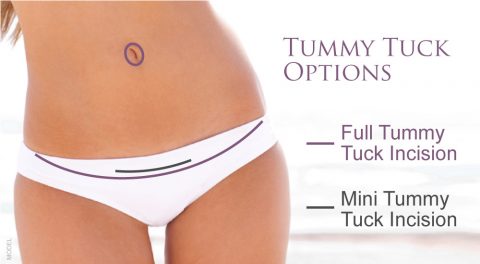 Tummy Tuck from Dr. Cash
Dr. Cash performs tummy tuck surgery with the patient under general anesthesia. The procedure takes 3 hours or longer to complete. The surgery involves the use of an incision that is hidden beneath the patient's panty line and removes the redundant skin and its underlying fat in the lower abdomen. The muscle layer is tightened and the remaining skin in the upper abdomen is then released, smoothed and pulled down to the patient's bikini line. Dr. Cash often includes liposuction of the love handles or sides for more complete contouring. The result is a dramatically improved abdomen that is flatter and more toned. Unlike other procedures, a tummy tuck is long-lasting as it physically removes the excess skin and fat.
A Reputation Built on Results
You deserve the highest caliber of service, care, and results, and at Camille Cash, MD, we're committed to providing all that and more. But don't take our word for it—see for yourself what our actual patients have to say about their experiences with us.
Read More Patient Reviews
What to Expect During Recovery
After surgery, Dr. Cash places drains beneath the skin of your abdomen. These drains normally remain in place for 7 to 10 days. Depending on your type of job, 1 to 3 weeks off from work is recommended to allow your body to heal properly. You will be able to begin light exercise after 4 weeks, but it will take 6 weeks before you can resume strenuous activity or lifting weights.
As Seen on TV
Watch Dr. Cash help patients on TLC's Skin Tight program regain their confidence through body contouring procedures. Learn more about her appearance.
Learn More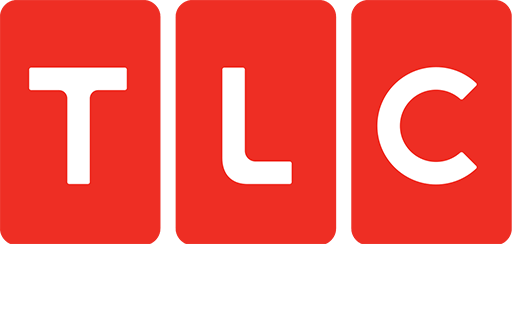 Your Beautiful Results
Most patients find that they no longer need to do sit-ups or any other abdominal exercises after tummy tuck surgery. Their midsections will be flat and smooth. However, Dr. Cash reminds patients that a healthy lifestyle is necessary in order to maintain their results. Eating a healthy, balanced diet and sticking to a regular exercise routine can preserve tummy tuck results for many years by preventing unnecessary skin stretching.
Although it's perfectly safe for women who undergo tummy tuck surgery to become pregnant, it's important to understand that pregnancy can drastically alter cosmetic results or even reverse them. Dr. Cash generally recommends that female patients are done having children before undergoing a tummy tuck in order to get the most from their results. If you're considering the surgery but aren't yet sure if you'd like to have more children in the future, she may make recommendations for alternative procedures that suit your lifestyle.
"I've always had a 'pot belly' since I was a young athletic girl. As an adult, I would exercise, eat 'right,' and weight lift but it wouldn't go away … I never felt comfortable wearing a two piece swimsuit or anything that would bring attention to my stomach. Thanks to Dr. Cash, NO MORE 'pot belly.' It's GONE and I can't wait to go to the beach!!! I have more confidence and I just LOVE, LOVE IT!!"
Common Questions
How much pain will I have?
Most patients describe their discomfort as moderate to severe. However, Dr. Cash uses post-operative pain pumps to significantly decrease your discomfort following surgery. With a pain pump, thin catheters are placed directly underneath your skin and bathe the surgical area with a local anesthetic similar to lidocaine. They stay in place for 3 to 5 days and are easily removed by a family member.
---
How do I choose between liposuction and a tummy tuck?
During your consultation, Dr. Cash will evaluate your cosmetic concerns and give you a professional opinion about which types of procedures she believes will be most beneficial. In general, liposuction in Houston is appropriate for women and men who only have excess fat in the abdominal area, while abdominoplasty also retightens loose muscle and removes extra, hanging skin.
---
Where is the surgery performed?
Depending on the length of surgery, any medical conditions you may have and your family support at home, Dr. Cash may recommend an accredited hospital for your abdominoplasty where you can stay 1 to 2 nights, or you may have the procedure done in an accredited surgical center and go home several hours after surgery.
---
Will I have a scar after a tummy tuck?
Scars are inevitable with any surgery, unfortunately, but there are precautions that can be taken to give you the best outcome possible. Dr. Cash will close all incisions meticulously with suture material that has an antibacterial coating and is absorbed by your body. Other remedies ranging from over-the-counter products to silicone sheeting can be also be used.
---
What are the possible complications with this surgery?
Tummy tuck surgery has potential risks associated with it as do all surgeries, such as bleeding and possible infection. These complications rarely occur and are often minor and resolve easily.
Very rarely patients will desire a revision to improve the appearance of a scar.
---
How much does a tummy tuck cost in Houston?
The cost for a tummy tuck depends on several factors, such as the complexity of the procedure and whether it is combined with another procedure. The cost for a tummy tuck ranges from $9,000 to $13,000. Dr. Cash encourages you to consider a surgeon's experience and qualifications above cost to attain the best possible results and ensure your procedure is performed with the greatest attention to safety.
Our Latest Tummy Tuck Posts
Mini Tummy Tuck: Is It Right for You?
-
Although tummy tucks create flattering, transformative results, they're also known for having one of the longer recovery periods in plastic surgery. It's not uncommon to need 2 to 3 weeks off work after the surgery. Because of this, many women and men are intrigued by the less intensive mini tummy tuck option at my Houston practice. It… ... Read On
That Instagram Weight Loss Remedy May Really Be a Tummy Tuck
-
We've all seen the posts on Instagram: jaw-dropping celebrity weight loss transformations that showcase flat, sculpted tummies free of stretch marks or sagging. These celebs often attribute their success to fad "detox teas" or similar gimmicky products. What they may not be telling you, however, is that those results really came from a tummy tuck. At my… ... Read On
Back to Top