Camille Cash, M.D.
2150 Richmond Ave #103
Houston, TX 77098
Phone: (713) 571-0600
Monday, Tuesday, Thursday: 9 a.m.–5 p.m.
Wednesday: 9 a.m.–6 p.m.
Friday: 9 a.m.–3 p.m.

Breast Augmentation
Breast augmentation is popular in Houston, TX, with many women who visit Dr. Camille Cash from Humble, Kingwood, and other nearby communities for a variety of reasons. Whether they have felt under-endowed their entire lives or their bodies have changed after childbirth, most women choose breast augmentation because they simply want to look better and feel more self-confident.
"These are not necessarily women who want to call attention to their bodies. They're lawyers, students, teachers, and moms who want to look and feel better while they're out and about. Breast augmentation is a highly personal decision, and as a woman I can understand and identify with that."
For the best care and breast augmentation results, visit board-certified plastic surgeon Dr. Cash in Houston. Request a consultation or call  (713) 571-0600 to meet with her soon.
Many Reasons for Choosing Breast Augmentation
Here are some compelling examples of women who have visited Dr. Cash for breast augmentation:
A mom with 3 kids, a regular minivan mom, came to talk to Dr. Cash about a tummy tuck and decided to get breast implants as well, to help fill up her post-childbirth, empty skin. After surgery, the patient told Dr. Cash her procedure had a huge impact on her intimate life with her husband. She was amazed!
A trial lawyer told Dr. Cash that since her breast enlargement she feels a little more confident each time she steps into court in her business suits.
A 68-year-old woman had breast enlargement just in time for her 50th high school reunion.
Dr. Cash believes these positive effects are partially due to the women's new, more appealing shapes; but, the main impact is on how the women feel about themselves. "It's wonderful to see them feeling so self-assured and empowered," she says.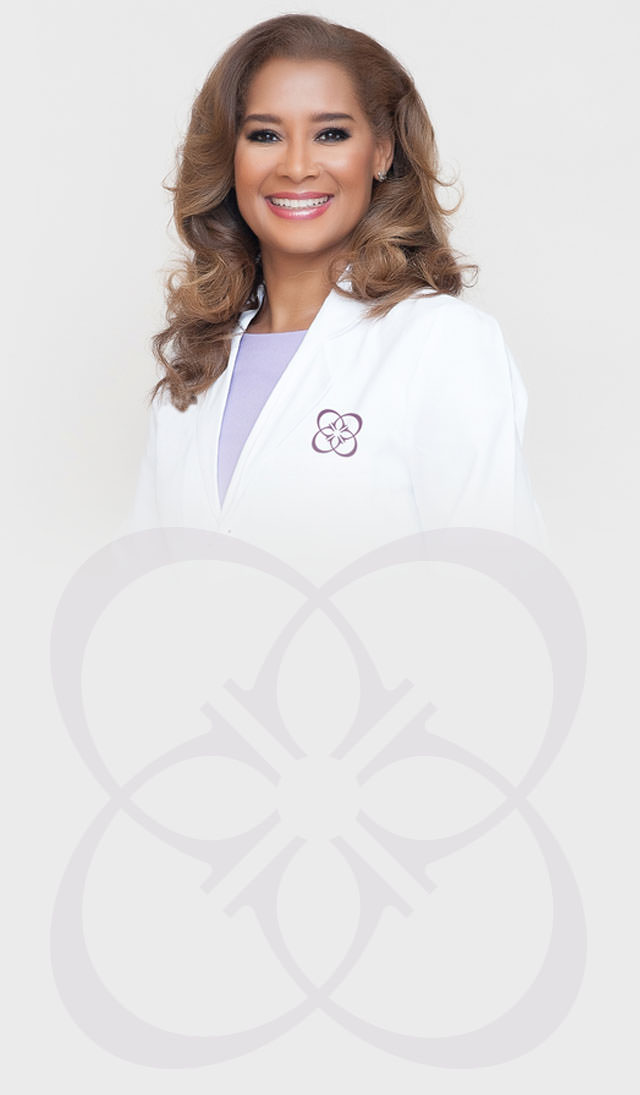 Camille Cash M.D.
Board-Certified Plastic Surgeon • ASPS & ASAPS MemberNo matter what procedure you undergo with Dr. Cash, one thing is for certain—it's all about you. She takes the time to get to know you as more than a patient, creating a treatment plan that's just the right fit.
Breast Augmentation with Dr. Cash
Breast augmentation is one of the most popular cosmetic surgeries Dr. Cash performs. The procedure not only enlarges the breasts, but it also creates a more proportionate physique and restores fullness that can be lost after pregnancy, nursing, or weight loss. The procedure is surprisingly straightforward, causes just moderate discomfort, and involves a fairly smooth recovery for most people. Dr. Cash's patients report a very high level of satisfaction after breast enlargement surgery and find that their self-confidence and body image are greatly improved.
Choosing Breast Implants
Dr. Cash offers a variety of choices when it comes to breast implants, including those filled with saline, cohesive silicone gel, and form-stable silicone (often called gummy bear implants). She will explain your options and help you choose the style and size that best meets your goals.
Dr. Camille Cash is known for providing beautiful, natural-looking breast augmentation results for her Houston patients. Because your breast implants will directly influence the final look of your breasts, Dr. Cash offers both saline and silicone options in a variety of shapes and sizes. She will take the time to walk you through the many combinations to help you make the choice that is best suited to your body and unique goals.
Should I Choose Saline or Silicone Breast Implants?
Dr. Cash offers a choice of saline-filled or silicone-filled, FDA-approved breast implants. She can show you samples during your breast augmentation consultation and help you choose which is best for you. There are pros and cons for each type.
Saline: Saline implants are filled with a sterile saltwater solution. Some women choose these implants because the filling is more natural than silicone. Saline implants are filled after they are placed inside the body, so the incisions can be very tiny, and the size of the implants can be adjusted while they are in place. The downsides include sloshing, rippling, and a less natural feel than silicone implants.
Silicone: Breast augmentation patients who are at least age 22 can choose silicone breast implants. Breast reconstruction patients of any age may choose silicone implants. Dr. Cash offers implants filled with the latest cohesive silicone gel and form-stable silicone (gummy bear implants). Silicone implants are more expensive than saline, but they feel and move more like natural breasts.
Choosing the Right Breast Implant Size
Determining breast implant size isn't as simple as picking out a bra. Breast implants are sized in terms of volume (cubic centimeters, or cc), not bra cup size. Fortunately, Dr. Cash has experience helping a wide range of breast augmentation patients choose the most flattering implant size. Your job is to let her know what you'd like to change about your breasts, such as adding fullness all over or just to the upper portion. It can be helpful to show her photos of women who are the size you'd like to attain. You will be able to try on implant sizers as well.
Dr. Cash will recommend an implant size for you by factoring in:
Your amount of breast tissue
The laxity of your breast skin
Your height, weight, chest diameter, and frame
While Dr. Cash strives for balanced results, she understands that many women do not have breasts of identical sizes. Therefore, she uses differently sized implants for each breast when necessary.
Other Breast Implant Options
Saline and silicone implants are available in a variety of shapes and profiles with a choice of smooth or textured outer coverings.
Implant Shape: Round is an excellent choice for enhancing cleavage and upper breast fullness. Teardrop, also called shaped and anatomical, is designed to follow a natural breast shape that is wider in the lower portion and tapers at the top.
Implant Profile: The breast implant profile describes the thickness or amount an implant sticks out from the chest. Profile options include low, moderate, high, and ultra high.
Implant Texture: The outer covering of your breast implants can be smooth or textured. Smooth implants are designed to enable the breast to move naturally with your body. Anatomical implants are textured to keep them oriented properly (with the narrow end at the top of the breast).
Breast Augmentation Incision Options
Several factors, including your unique anatomy and choice of implant style and size, will determine which incision Dr. Cash will use. Incision options include:
Periareolar incision is placed around the lower edge of the areola nipple, with corresponding scars that are nearly undetectable after surgery
Inframammary incision is placed below the fold of the breast where scars will be hidden beneath the breast itself
Transaxillary incision is placed in a crease of the underarm and leaves no scar on the breast itself

During your consultation, Dr. Cash will listen to your priorities and take time to ensure you understand your choices. She will also educate you about the risks of breast augmentation surgery and answer all the questions you have. Then you and she can create a surgical plan together.
As Seen on TV
Watch Dr. Cash help patients on TLC's Skin Tight program regain their confidence through body contouring procedures. Learn more about her appearance.
Learn More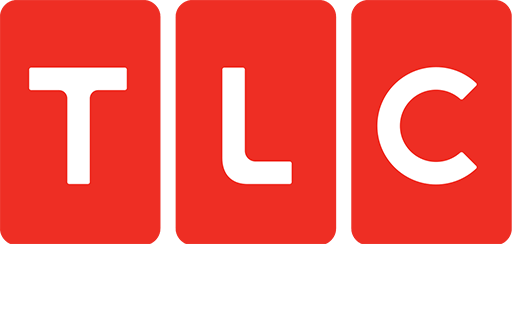 Candidates for Breast Augmentation
The best candidates for breast augmentation are women who are otherwise relatively content with their bodies and who just want to add that finishing touch. Breast implants can:
Give you more ample breasts than you were born with
Recreate your pre-pregnancy bustline
Help balance a figure that's out of proportion
Have a positive effect on your overall outlook on life
It's important to understand that breast augmentation will not change your looks dramatically nor solve any general issues you may have.
You also should be generally healthy, preferably a non-smoker, and ready to follow your doctor's instructions for recovery and beyond. This includes being prepared to deal with the possibility of implant rupture, which does occur in a fraction of cases.
Breast Augmentation & Mommy Makeover
Restore or add fullness lost during pregnancy and breastfeeding.
Learn More
How Much Does Breast Augmentation in Houston Cost?
You can expect breast augmentation to cost from $6,000 to $8,000, depending on your choice of implants. The price will increase if you choose to combine breast augmentation with another procedure such as a breast lift. While it makes sense to consider cost, when choosing a surgeon, make sure that above all you consider the surgeon's credentials and experience.
Breast Augmentation Surgery
Dr. Cash most often performs breast augmentation as outpatient surgery at the St. Joseph Medical Center downtown. She uses general anesthesia for the procedure, which usually takes 1 to 2 hours.
Working through the incisions, Dr. Cash will create implant pockets either directly behind your breast tissue or behind the chest muscle. She'll position your implants carefully in place, then suture your incisions closed. An hour or 2 after your procedure, you'll be up, walking around, and ready to go home or to a recovery center to rest.
A Reputation Built on Results
You deserve the highest caliber of service, care, and results, and at Camille Cash, MD, we're committed to providing all that and more. But don't take our word for it—see for yourself what our actual patients have to say about their experiences with us.
Read More Patient Reviews
Is Breast Augmentation Painful?
Your breasts will feel sore and tight for a few days following your procedure. Most patients characterize the discomfort as tolerable. You will be given prescription pain medication to use if needed; cold compresses can also help.
How Long Does It Take to Recover From Breast Augmentation?
You will probably feel able to return to work and low-impact activities in a few days to a week, but you will still have some swelling for a bit longer. And you'll need to refrain from vigorous exercise for a few weeks.
"Breast augmentation with Dr. Cash was easy, simple, and painless. She designed a plan for me that was everything I wanted and more. Dr. Cash is very sensitive to patients' needs and privacy. Her office is an atmosphere of sophistication and class. I love her staff and I can't wait for my next follow up."
Common Questions
How will I choose what size I should be?
Dr. Cash is very experienced in helping women choose the appropriate size for their breast augmentation. She'll show you implants of different sizes and give you time to view her set of before-and-after pictures. You may also want to bring photos from magazines to your consultation. Don't worry about this aspect of breast augmentation too much. You can't be expected to find the answer on your own, given the variety of breast implants available and the various surgical techniques. Dr. Cash will help you—she knows this choice is of critical importance to you.
---
Are silicone implants safe?
The U.S. Food and Drug Administration took 14 years of study to declare silicone implants safe, after the hysteria around some of the old-style implants. Today's silicone implants have more durable shells and thicker or even solid silicone filling.
---
What is capsular contracture, and will it happen to me?
Capsular contracture is a condition in which the scar tissue that forms around the implant tightens. With breast augmentation surgery, everyone has scar tissue called a capsule. The only problem is when the tissue or capsule contracts severely. A small fraction of patients experience this condition. If it is detected early, it can sometimes be treated with medication; but occasionally further surgery is required. Some patients choose to have breast implant removal surgery to correct this condition.
---
How will I know if I have a capsular contracture?
Capsular contracture can develop shortly after surgery or years later. It is often described as a firm or painful breast that may be out of position or misshapen. Dr. Cash routinely sees her patients back for follow up visits to check for capsular contractures or other complications.
---
Will I be able to breastfeed after augmentation?
Dr. Cash is happy to tell you that the presence of breast implants doesn't typically affect breastfeeding. If you and Dr. Cash select an incision that doesn't involve the nipple, such as the popular inframammary fold option, it's likely that you'll have no trouble breastfeeding in the future. Additionally, the presence of saline or silicone implants doesn't affect the safety, quality, or quantity of the milk you produce. Most patients are able to breastfeed after their breast enlargement; however, there is no absolute guarantee. If you have further concerns about breastfeeding or other activities after surgery, Dr. Cash encourages you to share your concerns when you meet.
---
Will my nipples lose sensation?
A small percentage of women experiences a change in nipple sensation after surgery; a very small percentage loses sensation altogether. Dr. Cash takes every precaution to see that this doesn't happen, but you should know it is a risk.
---
Will I be able to have mammograms in the future?
You will have regular mammograms just as you did before surgery. Just tell your technician you have implants; most are familiar with the right techniques to use to get a clear image.
---
My implants look too big. How long should I wait before having them exchanged for smaller implants?
Dr. Cash usually recommends that patients wait and see how their implants settle after breast augmentation. After about 6 months, any swelling should fully dissipate, and your body will have recovered from the surgery. Taking some time will give your mind time to adjust to seeing yourself with fuller breasts. By waiting, you may actually find that you're happy with your results after all. Otherwise, you will be at a good stage to decide on a new implant size.
---
After breastfeeding, my breasts look flat and empty. Can breast augmentation help?
Breast implants are used to fill out the breasts and enhance their shape. Whether augmentation alone will be enough depends on your body and the results you'd like to achieve. If your breast skin is stretched considerably, implants may not provide enough volume; you may also need a breast lift to get rid of the excess skin. If you lost breast volume, implants quite possibly may give you the fullness you seek.
Our Latest Breast Augmentation Posts
How to Start Your Breast Implant Research
-
Many women interested in getting breast implants at my Houston practice often want to research the procedure a bit before discussing their options with me at a consultation. Beginning that research expedition can feel like a daunting task, however, when there's so much information available online. Knowing what information to look for and which issues to prioritize,… ... Read On
Bra Shopping After Breast Augmentation: What You Need to Know
-
Shopping for new bras is one of the most exciting parts of the breast augmentation experience for the Houston women I treat. After all the planning, anticipation, and recovery, the bra-shopping process is your chance to celebrate your new look and enjoy trying on lingerie you've always wanted to fill out. As you go about dressing your… ... Read On
Back to Top