Camille Cash, M.D.
2150 Richmond Ave #103
Houston, TX 77098
Phone: (713) 571-0600
Monday, Tuesday, Thursday: 9 a.m.–5 p.m.
Wednesday: 9 a.m.–6 p.m.
Friday: 9 a.m.–3 p.m.

About
Dr. Camille Cash and her staff work together to offer plastic surgery patients in Houston the best results and most pleasant experience possible. The practice functions very much as a team of interdependent professionals who support and respect one another. The result is a practice that's accessible and responsive to the people who visit us for nonsurgical treatments and reconstructive and cosmetic plastic surgery.
Dedicated to the Patient Experience
When you're confident about your appearance, it can enhance many aspects of your life. As a woman, wife, and mother—as well as one of the few female plastic surgeons in Houston—Dr. Cash understands this concept firsthand. She has crafted her practice around offering convenient, quality cosmetic surgery and medical spa services to her male and female patients. Discover more about our exceptional doctor and practice by visiting the following pages:
Dr. Cash's office, conveniently located in Upper Kirby, is designed with visitor comfort in mind. The office has a tranquil and relaxing atmosphere where patients can feel welcome. "For us, we want the office to feel like a home away from home," Dr. Cash says. "We hope our cosmetic surgery patients and medical spa clients feel like they are our guests."
A Reputation Built on Results
You deserve the highest caliber of service, care, and results, and at Camille Cash, MD, we're committed to providing all that and more. But don't take our word for it—see for yourself what our actual patients have to say about their experiences with us.
Read More Patient Reviews
More Than a "Cosmetic Surgeon"
It's important to understand the difference between the terms plastic surgeon and cosmetic surgeon when choosing a doctor to perform a procedure. Any licensed physician who performs cosmetic surgery can legally claim to be a cosmetic surgeon. Throughout the U.S., there are dermatologists, dentists, gynecologists, and other types of physicians who perform cosmetic surgery. Most are not appropriately trained to do so.
To be qualified to call themselves plastic surgeons, physicians must have completed at least 2 years of residency training specifically in plastic surgery, which includes both cosmetic and reconstructive components. Board-certified plastic surgeons such as Dr. Cash are even more qualified, as they have made an even greater commitment to their plastic surgery training and surgical skills.
As Seen on TV
Watch Dr. Cash help patients on TLC's Skin Tight program regain their confidence through body contouring procedures. Learn more about her appearance.
Learn More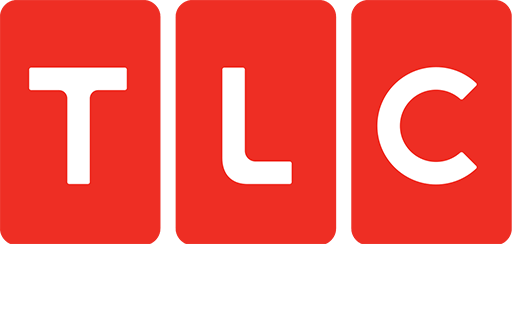 Board Certification: Make Sure It's the ABPS
Dr. Cash is certified by both the American Board of Surgery, which is for general surgery, and a more specialized board: The American Board of Plastic Surgery. A board-certified plastic surgeon is qualified to perform plastic surgery of the face, breasts, and body. Board certification with ABPS is a voluntary credential that a surgeon can earn after completing medical school and a surgical residency. The surgeon must:
Graduate from a 4-year accredited medical school
Complete at least 5 years of surgical training and experience, 2 of which must be in plastic surgery
Pass comprehensive examinations focused on plastic surgery
Renew certification every 10 years
Beyond board certification in plastic surgery, surgeons may pursue membership in elite professional organizations dedicated to upholding standards of excellence for members. By choosing a surgeon who is a member the American Society of Plastic Surgeons and American Society for Aesthetic Plastic Surgery, you can be confident that your surgeon is trained and experienced in plastic surgery and operates under guidelines of safety and ethics.
In the News
Because of her extensive knowledge and experience in a range of plastic surgery procedures, local and national media outlets seeking a plastic surgeon's expertise routinely consult Dr. Camille Cash to share her knowledge and experience.
Magazines
Look Sexy After Babies
Dr. Cash explains the unexpected changes carrying a child can bring — and how plastic surgery helps women overcome them to regain their pre-pregnancy bodies.
---
ThermiVa®: A Very Private Makeover
As Dr. Cash tells The Plastic Surgery Channel magazine, women seek vaginal rejuvenation treatment as a way to discreetly solve problems such as vaginal looseness and urinary incontinence.
---
Featured in Radiant Life Magazine
In her interview, Dr. Cash shares what's most popular among her practice's unique blend of surgical and med spa treatments.
---
Empowering Women to Take Charge of Their Own Lives
This profile of Dr. Cash in Radiant You focuses on what drives Dr. Cash: helping women find renewed confidence and joy for life.
---
The Houston Chronicle Likes Our Style
Our office was featured in the Style section, with a much-appreciated nod to Dr. Cash's design sensibilities. They called our space "a cozy place to settle while waiting for an appointment."
---
Reclaiming Your Natural Beauty
In this interview, Dr. Cash says that plastic surgery melds artistry and medicine, helping people regain what they've lost to aging, stress, sun damage, pollutants, and other factors.
---
Dr. Cash named one of the "Top 50 Black Health, Medical, and Wellness Professionals
By d-mars.com
---
Day in the Life with Dr. Camille Cash, Houston Plastic Surgeon
By Bayan Raji for Houston Business Journal
---
More Men Enter a Woman-Dominated Market, Seeking Confidence or Youth
By Lynn Cook for The Houston Chronicle
---
Health & Fitness Magazine
Dr. Cash has appeared several times in Health & Fitness Magazine.
---
Liposuction: Is it right for you?
Dr. Cash discusses the various techniques of liposuction, how they are performed and who are the best candidates…
---
Five steps to flawless skin
Flawless skin is like a flawless diamond, very rare. But by following Dr. Cash's five simple steps, you will be on the road to more beautiful, healthy and age defying skin…
Are you interested in finding out how your appearance can be improved with plastic surgery? Request a consultation with Dr. Cash or call (713) 571-0600 and discover how wonderful you can feel.
Back to Top