Camille Cash, M.D.
2150 Richmond Ave #103
Houston, TX 77098
Phone: (713) 571-0600
Monday, Tuesday, Thursday: 9 a.m.–5 p.m.
Wednesday: 9 a.m.–6 p.m.
Friday: 9 a.m.–3 p.m.

Breast Lift
"Bring on the tank tops!" said one woman from Houston after a breast lift (using the short scar technique) by Dr. Camille Cash. "I feel curvy, feminine… my clothes fit like they should," said another patient.
Over time, breasts can lose their youthful shape and assume a sagging posture. This can often be the result of heredity or changes the breasts undergo during pregnancy, breastfeeding, weight fluctuations or aging. As the elasticity of the skin and the density of the breast tissue change, the breast can begin to droop.
Just think of the possibilities a breast lift in Houston might offer you, like so many women from Humble, Kingwood, and other nearby cities have enjoyed. A more youthful profile, more clothing options, a spring in your step, perhaps? Request a consultation with Dr. Camille Cash and make time to come see her; you may just rediscover the joys of tank tops yourself.
Breast Lift with Dr. Cash
Mastopexy is the technical name for breast lift, the surgical procedure that helps rejuvenate the breasts by removing excess skin and reshaping the tissue to provide a more uplifted breast with more fullness in the upper portion. Dr. Cash performs breast lift surgery using either a patient's own natural tissues to enhance the shape or implants for patients who do not have enough natural tissue to achieve the desired results.
Short-Scar Breast Lift
During the surgery, Dr. Cash will make a circular incision around the areola. In some cases, this incision combined with an implant may provide the desired result. This type of procedure is referred to as a donut mastopexy, peri-areolar mastopexy or a Benelli mastopexy. In other cases, a breast lift will be combined with breast reduction for a better breast shape and size.
In cases where more lifting is required, the circular incision is combined with a vertical incision that extends from the bottom of the areola to the fold beneath the breast. This is often referred to as a vertical mastopexy. A vertical mastopexy is a particularly nice procedure for patients who have wide breasts and would like to convert the fullness that they have along the sides of the breast to the top of the breast, and for patients who would like their breasts to be narrower with more projection.
A Reputation Built on Results
You deserve the highest caliber of service, care, and results, and at Camille Cash, MD, we're committed to providing all that and more. But don't take our word for it—see for yourself what our actual patients have to say about their experiences with us.
Read More Patient Reviews
Traditional & Enhanced Breast Lift
Donut and vertical breast lifts are considered "short-scar mastopexies." For patients with larger amounts of loose skin and more significant droopiness a traditional breast lift is a more appropriate procedure. A traditional mastopexy will use the circular incision around the areola, a vertical incision from the areola to the crease of the breast, and an additional horizontal incision beneath the fold of the breast. The length of this incision will be dictated by the amount of loose and redundant skin present, however, the scar is hidden beneath the bra line and is very inconspicuous.
Dr. Cash also uses a technique referred to as an enhanced mastopexy in which a "flap" or section of the patient's own breast tissue is released from the lower portion of the breast and then repositioned in the upper portion of the breast. The "flap" is passed beneath a small strip of the pectoralis or chest wall muscle to stabilize or hold it in place. This provides patients will extra fullness and avoids the use of an implant.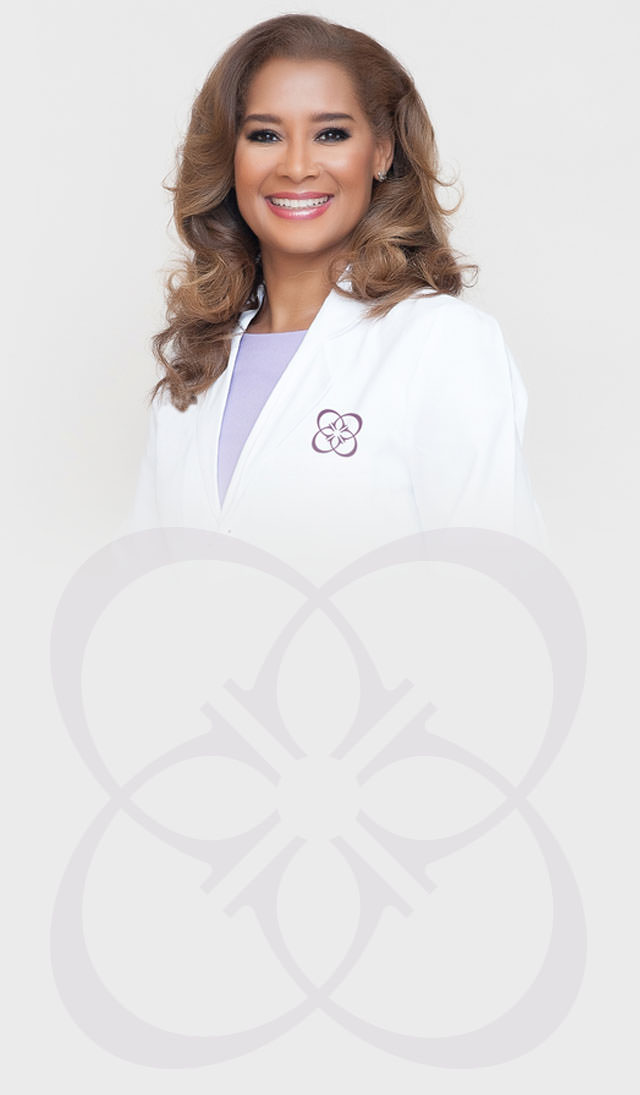 Camille Cash M.D.
Board-Certified Plastic Surgeon • ASPS & ASAPS MemberNo matter what procedure you undergo with Dr. Cash, one thing is for certain—it's all about you. She takes the time to get to know you as more than a patient, creating a treatment plan that's just the right fit.
Candidates for Breast Lift
Dr. Cash sees her ideal candidates for breast lift surgery as non-smokers who:
Do not plan a future pregnancy
Have not breastfed for at least 6 months
Are at or near their ideal body weight
Do not have any medical conditions that impair wound healing
It is important to remember that the results of the surgery will depend on the quality of the patient's skin and breast tissue. Patients with a significant amount of stretch marks on the skin of their breasts or with heavier breasts may experience some recurrence of their droopiness.
Breast lift surgery is typically performed on women who have finished having children. However, younger patients who are particularly concerned about the appearance of their breasts will also benefit from the procedure. A breast lift can also benefit patients who get their breast implants removed.
As Seen on TV
Watch Dr. Cash help patients on TLC's Skin Tight program regain their confidence through body contouring procedures. Learn more about her appearance.
Learn More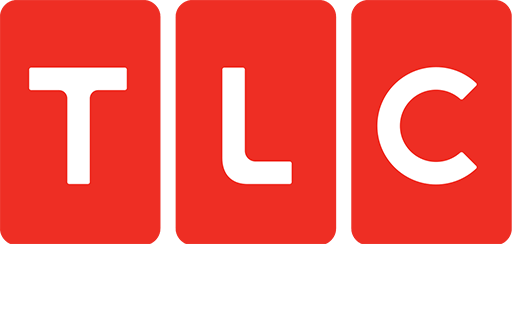 The Breast Lift Procedure and Recovery
Mastopexy surgery is most often performed using general anesthesia. The procedure takes one to three hours, depending on the type of procedure you and Dr. Cash design for your particular needs. Most women take pain medication for a few days, then return to work and light activities in about a week.
Your surgery will probably be performed on an outpatient basis and you'll be back home to rest the same day of your procedure. Just as for any surgical recovery, you'll need to gradually get back to your normal routines. Light exercise can often be started about three weeks after surgery, and by about a month to six weeks after your breast lift you should be feeling fully recovered. Your scars will continue to fade over the next several months.
Common Questions
Will I need implants?
For patients who do not wish to enlarge their current cup size, their own tissue will be used to reshape the breast. During an "enhanced mastopexy", Dr. Cash will use of a flap of the patient's own tissue in place of an implant to restore fullness in the upper breasts. However, for patients who do not have enough of their own breast tissue to achieve the desired fullness or who would like to enlarge their cup size, breast augmentation may be incorporated. Either silicone gel-filled or saline-filled implants are available.
---
How will weight loss affect my results?
The size of a patient's breasts is often affected by weight change. Following breast lift surgery, small fluctuations in weight may have a minimal effect on their results, but more dramatic weight gain or loss may change the surgical result.
---
How can I be sure both breasts are lifted equally?
Most women have some degree of natural asymmetry of their breasts; it may be minor or more extreme. Before the surgery, Dr. Cash will examine you thoroughly and make note of these differences. The day before or the day of surgery, Dr. Cash will mark your breasts to assure that they will be equally lifted, but some residual discrepancies should still be expected, although they should be minor.
---
Can I go without wearing a bra?
The goal of many patients is to dress without a bra, and after a breast lift, the breasts will be more lifted and shapely. However, the breasts are particularly susceptible to the downward effects of gravity and without proper support, droopiness may return.
It is perfectly acceptable for patients to go bra-less for special occasions and for a limited time period. However, Dr. Cash strongly advises all patients to consistently wear some type of garment that will support the breasts and maintain the results of the surgery.
---
Will I be able to run after a breast lift?
Following surgery you should refrain from strenuous exercise at least three weeks and then light aerobic activity is permitted. A good support bra should be worn during any type of high impact exercising such as running.
Dr. Cash invites you to request a consultation for a personal, private plastic surgery appointment. Or, you can call  (713) 571-0600 to schedule a visit with us.
Our Latest Breast Lift Posts
Dr. Cash Shares Her Thoughts on Breast Shaping Procedures with RealSelf.com
-
I recently had the opportunity to collaborate with RealSelf.com to share my thoughts on surgical and nonsurgical options for creating a perkier, less saggy breasts. In this article, I discuss some of the options available to patients for lifting and reshaping breasts and their effectiveness, Vampire Breast Lift, BodyTite and fat transfer. Nonsurgical and non-invasive treatments are… ... Read On
Our Top Breast Enhancement Cases With Photos
-
When thinking about cosmetic breast surgery, such as breast augmentation, women always feel more comfortable with the procedure once they understand what's really possible. Here in Houston, I've seen many women considering breast augmentation and other procedures, and these are some of my favorite patient stories. In each case, the patient had a vision in her mind… ... Read On
Back to Top