Camille Cash, M.D.
2150 Richmond Ave #103
Houston, TX 77098
Phone: (713) 571-0600
Monday, Tuesday, Thursday: 9 a.m.–5 p.m.
Wednesday: 9 a.m.–6 p.m.
Friday: 9 a.m.–3 p.m.

Breast Implant Removal
Even though the vast majority of women who get breast augmentation are happy with the results, some of them ultimately choose to undergo breast implant removal surgery. In Houston, TX, board-certified plastic surgeon Dr. Camille Cash uses her extensive training and experience to perform this specialized and complex procedure.
Reasons for Removing Implants
A woman's decision to have implants removed is one that's extremely personal. Dr. Cash understands that and is sensitive to the uniqueness of each patient's case. The reasons for removing breast implants vary considerably and generally fall into one of the following categories:
Change in Lifestyle and Goals
Our lives and bodies change over time and occasionally women decide that breast implants don't fit their lifestyles. A woman who decided to get breast augmentation in her early 20s may believe that she is now more comfortable without implants. Women who become more active may feel like large breasts make it uncomfortable to participate in certain sports or exercising.
Unsatisfactory Results
A woman may discover that the outcome of breast augmentation surgery doesn't live up to her expectations. It may be that she thinks the implants feel or look unnatural or that she gets unwanted attention.
Complications
Risks associated with breast augmentation are relatively rare, but they do exist. Complications can develop within a year or 2 of breast enhancement surgery, or 10 or 20 years later. The most common complication is capsular contracture, which occurs when scar tissue that naturally develops around the implant capsule begins to tighten. In moderate to severe cases, the tightening can be painful and create an unnatural appearance.
Other concerns include:
Breast Implant Illness: Women with implants concerned about a range of symptoms associated with autoimmune or connective tissue diseases believe removing their implants will improve their health. Breast Implant Illness (BII) is not an official medical diagnosis and there is currently no diagnostic testing specifically for BII.
BIA-ALCL: Breast implant-associated anaplastic large-cell lymphoma, or BIA-ALCL, is an extremely rare condition that is a form of non-Hodgkin's lymphoma that's been linked to textured breast implants. It is not breast cancer. Some women with these types of implants are choosing to remove them, even though they haven't been diagnosed with this condition. Dr. Cash can answer patients' questions about this condition.
Other aesthetic or medical complications: Again, these are rare occurrences that can be corrected with either revision surgery or breast implant removal, depending on the patient's goals.
A Reputation Built on Results
You deserve the highest caliber of service, care, and results, and at Camille Cash, MD, we're committed to providing all that and more. But don't take our word for it—see for yourself what our actual patients have to say about their experiences with us.
Read More Patient Reviews
Implant Removal Procedure
Breast implant removal surgery is more complex than breast augmentation and you should choose a plastic surgeon who is experienced in performing this type of procedure. The specialized nature of the surgery is due to the presence of scar tissue, which forms around the implant capsule. Dr. Cash performs implant removal surgeries using a general anesthetic for her patients and the procedure can take 1 to 3 hours. Some patients, especially those who've had implants for a long time, may choose to combine a breast lift with the implant removal surgery. Implants stretch the skin and removing the implants can result in deflated, sagging breasts.
Surgery begins with Dr. Cash making an incision in the same location used for the breast augmentation procedure.
Basic Explantation
The simplest breast implant removal procedure is to simply remove the implants, leaving the capsule of scar tissue behind. This requires a small incision to remove the implants.
Implant Removal with Capsulectomy
Another technique for removing breast implants is to remove the breast implants via a small incision below the breast, then remove the scar tissue capsule. This requires more time than a basic explantation procedure.
En Bloc Capsulectomy
The most invasive technique used for implant removal is called en bloc resection, which involves removing the implant and the fibrous capsule that form around the implant as one.
As Seen on TV
Watch Dr. Cash help patients on TLC's Skin Tight program regain their confidence through body contouring procedures. Learn more about her appearance.
Learn More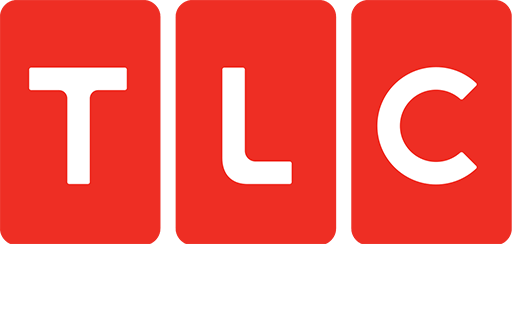 Cost of Implant Removal in Houston
As with most plastic surgery procedures, a specific price quote is only possible after an in-person consultation to determine the extent of surgery needed. For example, the cost of the procedure may change if a breast lift is included as part of the surgery.
Recovery
You can expect to need a couple of days off from work after implant removal surgery. Swelling is normal and should resolve on its own after a few days. Dr. Cash provides detailed post-op instructions that should be closely followed to minimize any risk of complications. There is typically less discomfort after getting implants removed, compared to what you probably experienced after augmentation surgery. Most patients return to their normal daily activities within a week or 2 of their procedures.
If you're looking in the Houston, TX, area for a breast implant removal specialist, request a consultation using the online form to discuss your options with Dr. Cash. Or call our office at (713) 571-0600 to schedule an appointment.
Back to Top