Camille Cash, M.D.
2150 Richmond Ave #103
Houston, TX 77098
Phone: (713) 571-0600
Monday, Tuesday, Thursday: 9 a.m.–5 p.m.
Wednesday: 9 a.m.–6 p.m.
Friday: 9 a.m.–3 p.m.

Mommy Makeover
Dr. Camille Cash helps mothers restore or reinvent their post-pregnancy bodies by tackling multiple trouble areas in a mommy makeover in Houston. Moms who have visited her from Humble, Kingwood, and surrounding areas for these personalized plastic surgery procedures have discovered that they can still feel very happy about their self-image even after having children and enjoying the benefits of raising a family.
"As a plastic surgeon and mother myself, I understand the difficulty many mothers face trying to return to their previous shape after having children. That's why I am dedicated to empowering mothers to look and feel just the way they want through a mommy makeover."
You deserve to look your best. As a woman, mother, and board-certified plastic surgeon in Houston, Dr. Cash understands. Request a consultation online to talk with her about the combination of procedures that can help you achieve a refreshed appearance. Or, you can call (713) 571-0600 to schedule a visit.
Why Choose a Mommy Makeover?
For many mothers, the rewards of having children are great, but the toll that pregnancy takes on their bodies can be disappointing. Some women notice that their abdomens don't "bounce back" to their pre-pregnancy shape even after they follow a careful diet and get back to their exercise routines. Also, many women's breasts begin to droop or in some cases, remain larger or smaller than they were before they had children. The changes can often make mothers feel self-conscious about their appearance.
Is a Mommy Makeover Right for You?
Dr. Cash explains the ideal candidate for mommy makeover surgery with Click 2 Houston. Click to watch.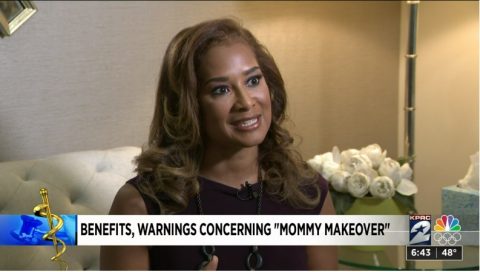 As Seen on TV
Watch Dr. Cash help patients on TLC's Skin Tight program regain their confidence through body contouring procedures. Learn more about her appearance.
Learn More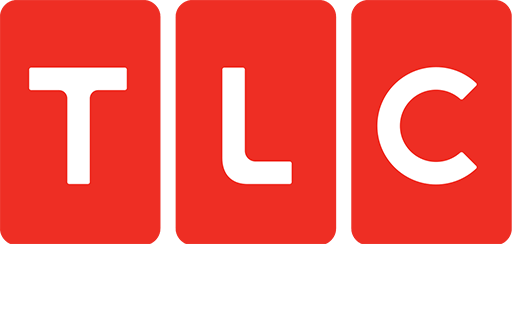 Talking It Over With Dr. Cash
Your consultation with Dr. Cash will set the stage for your mommy makeover. Together, you and Dr. Cash will have a thorough conversation about the improvements you'd like to see. Remember: Dr. Cash is a mom, so she's been there. She understands very well the concerns many women have about their bodies after pregnancy, delivery, and breastfeeding.
There is no perfect formula for a mommy makeover. Instead, Dr. Cash helps each patient choose the specific procedures that are right for her.
A Reputation Built on Results
You deserve the highest caliber of service, care, and results, and at Camille Cash, MD, we're committed to providing all that and more. But don't take our word for it—see for yourself what our actual patients have to say about their experiences with us.
Read More Patient Reviews
What Procedures Are Usually Included in a Mommy Makeover?
Most commonly, a mommy makeover includes any combination of the following procedures:
Regardless of the surgeries each patient selects, Dr. Cash spends lots of time reviewing how patients can prepare, as well as exactly what they can expect in the days, weeks, and months following a mommy makeover.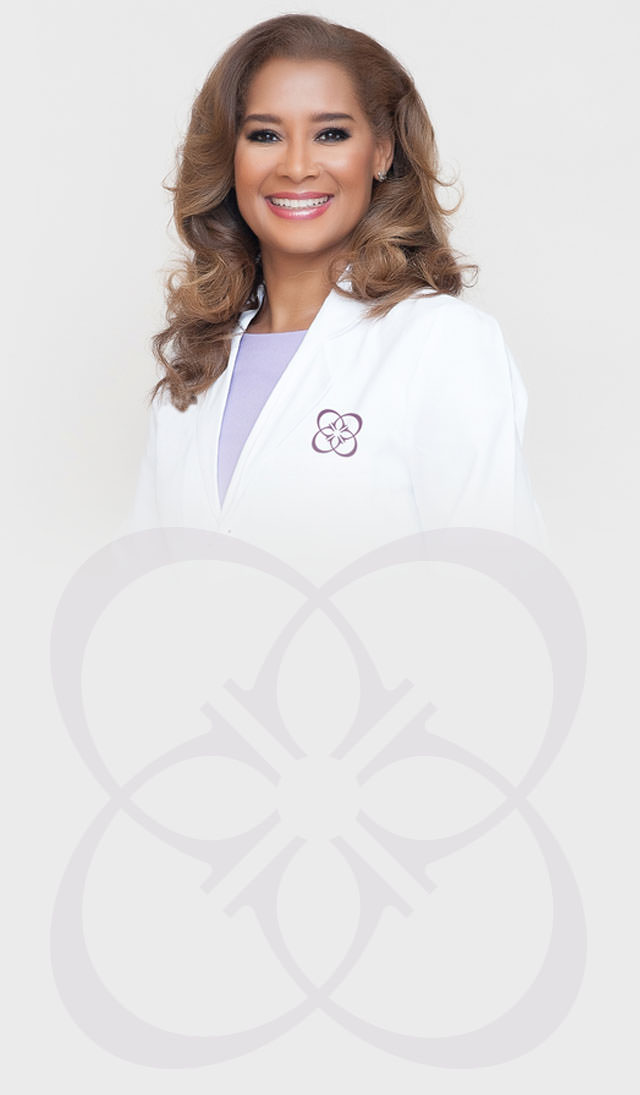 Camille Cash M.D.
Board-Certified Plastic Surgeon • ASPS & ASAPS MemberNo matter what procedure you undergo with Dr. Cash, one thing is for certain—it's all about you. She takes the time to get to know you as more than a patient, creating a treatment plan that's just the right fit.
Tiered Options
Here in Houston, the mommy makeover procedures Dr. Cash performs are as individual as the patients themselves. That said, patient goals do tend to follow a few patterns. To simplify the decision-making process and help each patient understand the cost of her mommy makeover, Dr. Camille Cash offers a tiered mommy makeover system.
Tier 1:
Nonsurgical Mommy Makeover
Procedures: ThermiVa®, ThermiBody®, dermal filler treatment
Desired results: Rejuvenated labia and vagina; reduction of cellulite with firmer skin; facial rejuvenation
Length of recovery: No recovery needed
Price: $7,000 and up
---
Tier 2:
Single Surgery Mommy Makeover
Procedures: Breast augmentation and ThermiVa
Desired results: Fuller, more shapely breasts; rejuvenated labia and vagina
Length of recovery: Back to daily activities in about 1 to 2 weeks
Price: $10,000 and up
---
Tier 3:
Ultimate Mommy Makeover
Procedures: Breast surgery, tummy tuck, suction-assisted liposuction of 2 areas, ThermiVa
Desired results: Rejuvenated breasts, tummy, labia and vagina; tighter abs and flatter stomach
Length of recovery: Back to daily activities in about 4 to 6 weeks
Price: $25,000 and up
Before Your Consultation, Ask Yourself:
What are your desired results? It's often helpful to create a list of the improvements that are most important to you. Dr. Cash will help you decide which procedures will provide those improvements, while considering your available downtime and budget.
How much time do you have for recovery? Combining procedures means you'll only have a single recovery period. Keep in mind that surgical procedures, such as a tummy tuck, take weeks of healing time, while nonsurgical procedures usually require little to no downtime. If you choose surgical options, you will need a friend or family member to help you with your children and your care.
What is your budget? Most nonsurgical procedures do not involve anesthetic and may be performed right in our office—which makes them more affordable than surgery. For patients considering surgical options, Dr. Cash offers patient financing to help make their goals more affordable.
Are you planning to have more children or lose weight? For the most long-lasting results, Dr. Cash recommends that patients be within 10 pounds of their ideal weight. It's also essential that patients are not planning any future pregnancies.
"I highly recommend Dr. Cash and her staff. She is an artist! Dr. Cash took the time to listen to my overall goals and helped me make an educated decision on what procedures would best help me meet those goals. Over the past two years I have lost 100lbs, so needless to say there were definitely some things that needed to be "sucked, tucked and lifted up."
Common Questions
Is it better to have these surgeries individually or at the same time?
One of the benefits of having the procedures at the same time is that it minimizes recovery time since you only have to go through the recovery period once. The recovery time for every procedure varies, but tackling it all at once means you don't have to take more time off work or away from your family.
---
Is mommy makeover surgery safe?
When you choose a highly trained and experienced board-certified plastic surgeon like Dr. Cash, combining plastic surgery procedures is safe. She takes care to make sure each patient is a good candidate for combined procedures and to ensure surgical time and exposure to anesthesia are within safe limits.
---
I still want to have more children. Should I wait to have a mommy makeover?
To enjoy the benefit of your surgery for a long time, you should not plan on becoming pregnant in the future. That said, Dr. Cash does perform "modified" tummy tucks for women who are still considering a future pregnancy. During this modified abdominoplasty, only the skin is tightened and not the midline muscle as in a standard tummy tuck. This procedure is typically offered to women who have had a significant weight loss, either from diet and exercise or from bariatric surgery and have a large amount of hanging skin in the abdominal area. This procedure is done on a limited basis, as additional pregnancies can change the result of most cosmetic body contouring procedures, but "a modified" tummy tuck can still help make your stomach flatter and more toned. Note that in most cases the ability to breastfeed is retained.
---
How much does a mommy makeover cost in Houston?
At Dr. Cash's Houston practice, the cost for a mommy makeover ranges from $14,000 to $25,000, which is usually less than if the procedures were performed individually. Dr. Cash's tiered mommy makeover system includes a nonsurgical option that starts at $7,000. Because combining procedures increases the complexity of the surgery, it's especially important to choose a surgeon who is highly qualified and experienced in performing mommy makeover procedures.
---
Will I have scars after my mommy makeover surgery?
While all surgeries leave scars, Dr. Cash takes special care to place incisions from procedures like a tummy tuck and breast lift where they will be concealed by clothing such as underwear or a bathing suit. She can even make existing scars from C-sections, hernias, or other lower abdominal surgeries less prominent or remove them altogether.
---
What are some things I can do to prepare for my mommy makeover?
Although Dr. Cash will provide you with a complete list of preoperative instructions, there are a few ways you can begin preparing your home and yourself as soon as your surgery is scheduled. Prior to your mommy makeover, it's important to have a trusted friend or family member who is willing and able to assist with chores, errands, childcare, and other day-to-day activities. You'll need extra help with activities that include bending, lifting, or any type of strenuous exercise. Be sure that you have a few sets of comfortable, loose-fitting clothing such as pajamas that button up the front to wear while you heal. It's also a good idea to shop for nutritious, low-sodium meals and snacks that are ready to eat or require very little preparation. Have your prescriptions filled in advance, and be sure your home is stocked with personal care items such as toilet paper and fragrance-free lotion.
Request a consultation and talk with Dr. Cash to learn about the combination of procedures that can help you achieve a refreshed appearance. Or, you can call (713) 571-0600 to schedule a visit.
Our Latest Mommy Makeover Posts
How Much Does a Mommy Makeover Cost?
-
You're ready to invest in yourself with a total body transformation. Congratulations! Now, it's time to plan financially. When it comes to the cost of a mommy makeover in Houston, a few factors come into play. Knowing what may affect your cost and understanding the financial resources available to you is a great place to start your… ... Read On
Mommy Makeovers Aren't Just for Mommies
-
Our bodies change over time, sometimes as a result of pregnancy and sometimes due to aging, weight fluctuations, and other ups and downs. The mommy makeover was originally designed for women who wished to get their pre-pregnancy bodies back. Today, women (and men!) of all backgrounds can enjoy the benefits of a mommy makeover at my Houston… ... Read On
Back to Top