Camille Cash, M.D.
2150 Richmond Ave #103
Houston, TX 77098
Phone: (713) 571-0600
Monday, Tuesday, Thursday: 9 a.m.–5 p.m.
Wednesday: 9 a.m.–6 p.m.
Friday: 9 a.m.–3 p.m.

Labiaplasty
While many women experience changes in their labia due to pregnancy, childbirth, or menopause, other women have naturally elongated or uneven labia. As a woman and a mother, Dr. Camille Cash understands the discomfort and self-consciousness her patients feel. She has helped many women with these concerns lead more satisfying lives with labiaplasty at her practice in Houston, Texas.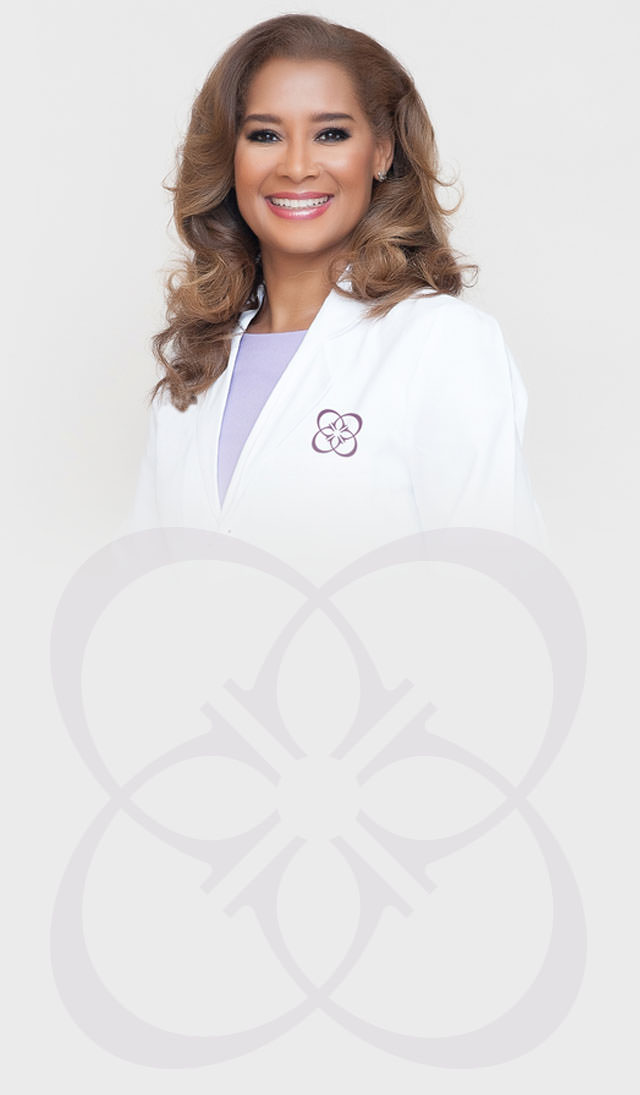 Camille Cash M.D.
Board-Certified Plastic Surgeon • ASPS & ASAPS MemberNo matter what procedure you undergo with Dr. Cash, one thing is for certain—it's all about you. She takes the time to get to know you as more than a patient, creating a treatment plan that's just the right fit.
Candidates for Labiaplasty
Women choose labiaplasty for a variety of personal reasons, which often include:
Enhancing the appearance of uneven or misshapen labia
Shortening elongated labia
Repairing damage to the labia caused by childbirth
Relieving discomfort during activity and intercourse
Enhancing confidence during intimacy and while wearing swimsuits, yoga pants, and other fitted clothing
While Dr. Cash often performs labiaplasty as an individual procedure, many mommy makeover patients include labiaplasty as the finishing touch on their whole body rejuvenation. Labiaplasty patients also choose Brazilian butt lift surgery to enhance the size and shape of the buttocks.
A Reputation Built on Results
You deserve the highest caliber of service, care, and results, and at Camille Cash, MD, we're committed to providing all that and more. But don't take our word for it—see for yourself what our actual patients have to say about their experiences with us.
Read More Patient Reviews
Nonsurgical Labiaplasty
Patients who want to correct mild to moderate thinning and laxity of the labia may be candidates for nonsurgical labiaplasty with Aviva treatments or a combination of AccuTite and Morpheus8 radiofrequency (RF) treatments. The AccuTite handpiece releases RF energy under the skin and on the surface of the skin to firm and tighten the inner and outer labia. Morpheus8 emits RF energy through tiny pins into the skin for additional firming of the labia. This treatment requires only about 3 days of downtime.
Labiaplasty Procedure & Recovery
Dr. Cash performs labiaplasty either in the office using local anesthesia with light sedation or in a hospital or surgery center using general anesthesia. She uses the trim technique, which involves removing excess tissues using an incision along the edge of the labia. At a routine post-op appointment, Dr. Cash may use an RF treatment such as AccuTite with Morpheus8 for additional firming and tightening of the labia. ThermiVa®, another nonsurgical RF option, can be used to rejuvenate both the vagina and the labia.
After surgery, patients typically experience mild swelling, discomfort, and itching for the first week or two as the incisions heal. Most patients are ready to return to non-strenuous jobs and activities after just a few days. Sexual intercourse and strenuous activities such as cycling and horseback riding must be postponed for about 4 to 6 weeks.
Dr. Cash invites you to request a consultation for a personal, private plastic surgery appointment using her online form or by calling (713) 571-0600.
Back to Top