Camille Cash, M.D.
2150 Richmond Ave #103
Houston, TX 77098
Phone: (713) 571-0600
Monday, Tuesday, Thursday: 9 a.m.–5 p.m.
Wednesday: 9 a.m.–6 p.m.
Friday: 9 a.m.–3 p.m.

Patient Testimonials
While there are many Houston plastic surgeons, Dr. Camille Cash stands out for a variety of reasons. We often receive notes of appreciation from our patients sharing the details about their experiences with our practice. We would like to thank them for allowing us to publish and share their comments with others. You can also visit our Reviews page to read verified patient reviews posted on independent websites.
If you're considering plastic surgeons in Houston, you owe it to yourself to meet with Dr. Cash. Just request a consultation with her at her downtown or Northwest Houston office or call  (713) 571-0600 to set up a visit.
Keep in mind each patient is unique and your experience may vary.
---
Dr. Cash–
I know I've said it over and over again, but I can't tell you how much you and your staff have impacted my life. I was always a confident and self-motivated woman but as I started to pack on the pounds, it was as if I started to doubt or question by inner woman and began to let my outside appearance dictate all aspects of my life.
But no more!
I am a new creature and its thanks to the dedicated and blessed hands of one woman, you – my soror, my sista, Dr. Camille Cash. I know I am one of your many thousands of patients but I want you to know that you are not just any other Doctor to me! God used you, Dr. Cash to transform my physical body and now my mind and spirit are grateful because now all 3 parts – mind, body and soul – are all in alignment to SLAY together! And for me, that's priceless!
I'm forever changed and the only regret I have is that my body is so perfect that there is nothing else left for you to operate on! ??
Keep being amazing and continuing to change women's lives and always be encouraged and remember to shake the haters off! When you are a superstar, haters abound!
Forever changed to serve and SLAY,
C.C., Spring, TX, age 39, Mommy Makeover, Tummy Tuck, Liposuction, Breast Reduction
---
Dr. Cash,
I just wanted to take a moment to say thank you for all that you have done for me. When leaving your office this morning, I realized that I hadn't fully expressed just how much you mean. I was about to walk right back into the office to share more in depth my feelings, but figured I would write instead. (I've been working in the field of PR and events for more than 10 years, so I know how important it is to get things in writing :)) Since 2006, the year my 10 pound oldest son was born, I have suffered on and off with depression and low self-esteem. Being a past athlete, I was always in tiptop shape, but after my child was born suddenly I didn't like what I was seeing in the mirror. To top it off I didn't make time for myself, whether that meant working out, dressing nice, or just really taking care of me. For the past 10 years I have been frustrated on a daily basis with my body. This year I decided to include the pampering of myself on my vision board. In my mind that simply meant taking better care of myself so that I could be a better wife, mother and caregiver for my family. I didn't realize that it would entail touching base with you once again, as I had done previously in 2013.
Although I had you on my mind for years, I hadn't jumped at the chance to take care of me, really because of the financial burden that it would cause on my family, and for me it's extremely important that I put them first. Then during the summer of 2016, after dreading what I saw in the mirror for the last time, I just decided to do it! Within 4 weeks or so I found myself on your surgical table, and wouldn't change that for the world.
You gave me my happiness back. You allowed me to be a better person for my husband and children. I finally like me again, and it's because God blessed me with you.
Now instead of cringing when I look in the mirror, or being uncomfortable every time my husband touches me, I feel confident and thankful… thankful for the opportunity to be a better me, because of you.
If there is ever anything that you need from me, feel free to let me know. I'm pretty much an open book, and anything that I can do to help someone else, I'm willing. The more and more that I share my story and experience with other women around me, I realize that I'm not the only one that just wants to feel like themselves again.
After leaving your office, a friend asked me what type of surgery I had, so of course I told her. Immediately she lit up and said that's what she wants! She's tired of looking pregnant, as I was, so of course I told her all about you. You should be expecting a call at some point!
Anyhow… I will continue to refer you to every woman that I possibly can. I love supporting us as much as possible… but only when we are good at what we do, and you and your staff are beyond good! I'm very proud to call you my doctor and friend. My experience with you and your team has been nothing but exceptional. Keep changing lives, one procedure at a time. 🙂
With love,
T.G., Manvel, TX, age 35, Mommy Makeover, Tummy Tuck, Breast Augmentation
---
Excluding the extra 10 lbs that every woman wants to lose and the days where nothing you put on is quite good enough, I have generally always had a fairly healthy attitude about my body. I was genetically endowed with curves that I have not only accepted, but have grown to embrace. My breasts, however, never seemed to catch up with the rest of me. After years of thinking and talking about it, I finally told my husband who always said, "But honey, I like the way you are." I am doing this for me not you… and I did it, I called Dr. Cash. She not only understood what I wanted, but mantras the philosophy of enhancing yourself versus changing your self. That's when I knew, this was the doctor that would do my procedure.
Thank you, Dr. Cash for giving my body the natural balance that nature didn't.
P.S. My husband thanks you too!
L.H., age 32, Transaxillary Breast Augmentation
---
Dr. Cash,
From the moment I stepped into your office, you and your office staff (namely Norma) made me feel comfortable with this big step in my life. I always hated my tummy pouch and could never get rid of it -not even through healthy eating and exercise. I was referred to you by my girlfriend and I was impressed from the very first visit. Every step of the way, I knew that you were there for me -and that was a blessing in itself. I love my results and would recommend you to ANYONE AND EVERYONE. Thanks to you I stand more confident than ever!
P.S. I would never have shown my tummy before, but I am always doing so now (to anyone who wants to see the results).
M.G., Katy, TX, age 29, Abdominoplasty
---
After significant weight loss of 195 lbs. after gastric bypass surgery, I literally had no breast tissue to speak of, and, instead of looking like a 38 year old woman, I looked like I was a very old woman. I felt like I had lost much of my womanhood and my feminine curves. I hated the way I looked and really wanted to find a plastic surgeon that would help me attain as close to "normal" as possible. Normal didn't mean perfect … normal meant a new beginning for me.
After meeting with five different board-certified plastic surgeons, I decided to rely and trust in the artistry and medical abilities of Dr. Cash. As a woman, she understood my desire to feel feminine again and to be curvy, but she also understood the concept that I didn't want my breasts to enter a room five minutes before I arrived. In addition to a bilateral mastopexy (double breast lift) with augmentation to restore fullness, I asked Dr. Cash to remove the excess skin on my sides near my rib cage and under my arms. The results have been amazing. My clothes fit like they should; I feel curvy, feminine, and I no longer fret about the excess skin rolling over my bra on the sides, which made me look bigger than I actually was.
I've also come to appreciate the benefits of BOTOX® and JUVÉDERM® Injectable Gel. Dr. Cash has an amazing eye for detail and the products at her disposal have literally helped erase 10 years off my face. I love it the results! Dr. Cash is truly an artisan, healer and friend, all rolled into one very well-trusted plastic surgeon in Houston.
K.T., age 38, Breast Lift with Augmentation, JUVÉDERM® Injectable Gel, BOTOX® Cosmetic Injections
---
Dr. Cash-
My face looks better now at 32 years old than it did at 22 years old! The chemical peels and Obagi helped me to have the face that I see in magazines. I now have beautiful facial skin! Thank you so much!
God Bless-
T.L., age 32, skin care patient
---
Dr. Cash and Staff:
I would just like to thank all of you for being so great these past few months. This has been such a positive experience in my life, and it wasn't only the surgery, it was also how wonderful I was treated by the whole staff. I always feel so comfortable and so at ease when visiting your office.
Dr. Cash, you did an awesome job, and I'm sure you will appreciate knowing that you've helped change my self-image in a big way! (Bring on the tank tops!)
T.S., age 30, Breast Lift
---
Dr. Cash,
I just wanted to say thanks for all you've done. I'm so very pleased with everything! I know that you did a lot of extra work and I just wanted to say "Thank You" from the bottom of my heart. You are such a beautiful person on the inside as well as on the outside. Thank you for making me beautiful as well!
T.B., age 30, Mommy Makeover, Breast Reduction, Tummy Tuck
---
Dr. Cash,
God brings everyone in your life for a reason. I thank Him for bringing you into my life. Thank you for being so patient and so kind to me. You are a very special person and a great doctor! I just wanted to say thank you and God Bless You.
K.H., age 25 , Breast Reconstruction
---
Dr. Cash,
It is great doctors like yourself that make miracles happen. I am so pleased with my results.
Best wishes,
S.F., age 19, Breast Augmentation, Liposuction
---
Dr. Cash, my angel, has done a marvelous surgery on me and has helped me to overcome frustrations of physical appearance. I am so appreciative of Ebony Magazine for spotlighting women of color in the Plastic Surgery – Board Certified and I am forever grateful to have met a beautiful and warm individual.
S.J.
---
Dear Dr. Cash,
I would like to thank you so very much for your wonderful work. I never realized my breasts could be "perfect". Looking at them shows me the possibilities for the rest of my body. Having always been plump, I realized little the possibilities for "perfection" if only I put forth the effort in other parts of my physical and emotional life. Additionally, I would like to thank your staff. They are always so kind and informative.
M.W., Breast Reduction
As Seen on TV
Watch Dr. Cash help patients on TLC's Skin Tight program regain their confidence through body contouring procedures. Learn more about her appearance.
Learn More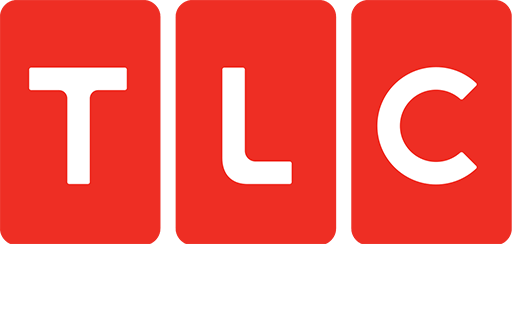 Back to Top