Camille Cash, M.D.
2150 Richmond Ave #103
Houston, TX 77098
Phone: (713) 571-0600
Monday, Tuesday, Thursday: 9 a.m.–5 p.m.
Wednesday: 9 a.m.–6 p.m.
Friday: 9 a.m.–3 p.m.

FaceTite & BodyTite Skin Tightening
FaceTite & BodyTite Skin Tightening
Not quite ready for surgery to rejuvenate your face or contour your body? Dr. Camille Cash offers women and men safe, effective, and minimally invasive skin tightening in Houston with FaceTite and BodyTite by InMode. Because only a local anesthetic is needed, downtime is significantly reduced from that needed for a facelift, arm lift, tummy tuck, and other procedures.
What is FaceTite?
For many patients, FaceTite is an effective alternative to a facelift or neck lift. FaceTite can be a good choice for people with mild to moderate skin laxity along the jawline and neck but are not ready for a facelift or neck lift.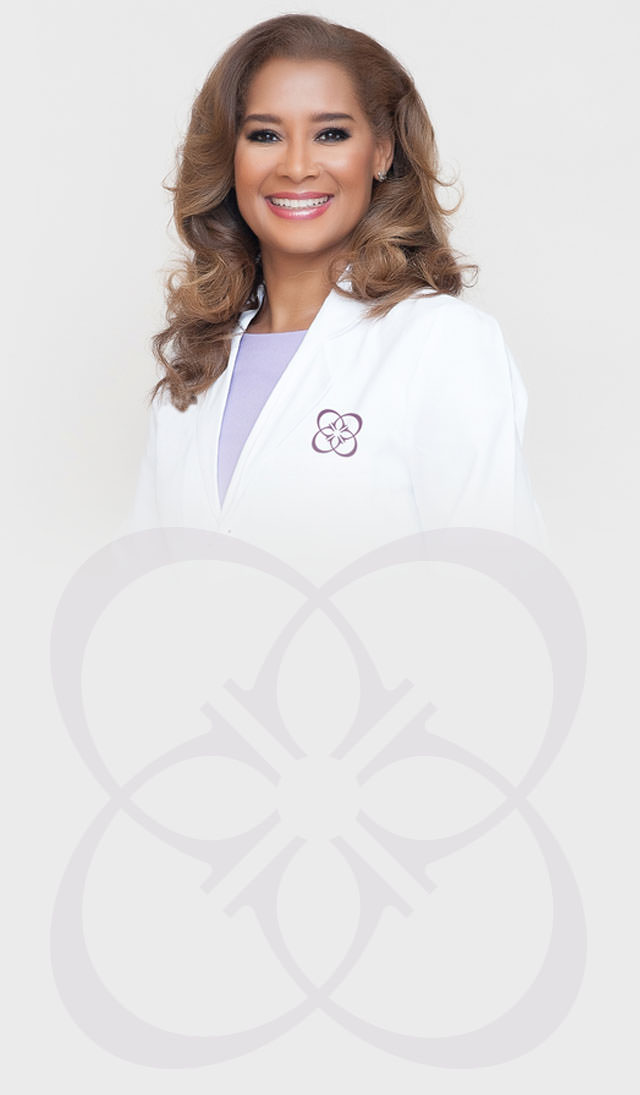 Camille Cash M.D.
Board-Certified Plastic Surgeon • ASPS & ASAPS MemberNo matter what procedure you undergo with Dr. Cash, one thing is for certain—it's all about you. She takes the time to get to know you as more than a patient, creating a treatment plan that's just the right fit.
What is BodyTite?
BodyTite is a nonsurgical treatment that tightens skin and melts underlying fat. It is effective on its own and in addition to surgical procedures such as liposuction and tummy tucks. Common treatment areas include:
Abdomen
Breasts (scarless breast lift)
Flanks
Hips
Arms
Thighs
For more significant skin tightening or fat removal, a surgical procedure like a tummy tuck or liposuction may be needed. BodyTite can enhance the results of these procedures as well.
How can you tighten skin and reduce fat without surgery?
FaceTite and BodyTite take nonsurgical skin tightening to the next level, emitting radiofrequency energy (RF) outside and underneath the skin at the same time. This design allows the device to safely deliver a higher level of energy than other skin tightening devices that only affect the outside or inside of the skin. RF energy has the following benefits:
Direct tightening of the deep dermis layer of the skin
Increasing the skin's firmness, thickness, and elasticity through stimulation of collagen, elastin, and hyaluronic acid
Melting fat under the skin (subcutaneous fat)
EmbraceRF
Facial rejuvenation patients who want an alternative to surgery can choose the EmbraceRF procedure. After performing the FaceTite procedure, Dr. Cash uses the Morpheus8 RF microneedling device to provide additional firming and tightening of the skin.
What is the difference between FaceTite and AccuTite?
AccuTite is a smaller version of the FaceTite applicator. It is designed for precise skin tightening and fat reduction in small, delicate areas of the face and body such as around the eyes, along the jawline, and around the knees and ankles. Dr. Cash also uses it for a minimally invasive labiaplasty.
A Reputation Built on Results
You deserve the highest caliber of service, care, and results, and at Camille Cash, MD, we're committed to providing all that and more. But don't take our word for it—see for yourself what our actual patients have to say about their experiences with us.
Read More Patient Reviews
Do FaceTite/BodyTite treatments hurt?
Targeted areas are numbed with a local anesthetic, so there is no discomfort during the treatment. The applicator's tiny probe is inserted into the skin, and RF energy is released as the applicator is slowly guided along the skin. The FaceTite/BodyTite system monitors both internal and external temperatures of the skin to avoid excessive heating. Depending on the size and number of areas treated, a treatment can take 15 minutes to an hour to complete.
How long does it take to recover after FaceTite/BodyTite?
Most patients return to work within just 1 to 3 days. Treated areas will be sore and have mild swelling and bruising initially. FaceTite patients need to wear a compression wrap for the first few days, then only at night for several more days. BodyTite patients should wear their compression garments at all times except when showering/bathing for about 2 weeks.
When will I see results after a FaceTite/BodyTite treatment?
Treated areas look slightly tighter right away; additional slimming and firming continues for 6 months or more as melted fat is flushed away and collagen is replenished.
How many FaceTite/BodyTite treatments will I need?
Most patients need just a single treatment to attain noticeable skin tightening that lasts for years.
Visit Camille Cash, MD, in Houston and see how FaceTite or BodyTite can improve your look. Request a consultation with Dr. Cash today for a personal, private appointment using her online form or by calling (713) 571-0600.
Back to Top