Camille Cash, M.D.
2150 Richmond Ave #103
Houston, TX 77098
Phone: (713) 571-0600
Monday, Tuesday, Thursday: 9 a.m.–5 p.m.
Wednesday: 9 a.m.–6 p.m.
Friday: 9 a.m.–3 p.m.

Evolve Tite, Trim, & Tone
Evolve Tite, Trim, & Tone
When eating right and working out are not enough, consider Evolve Tite, Evolve Trim, and Evolve Tone body contouring treatments with Dr. Camille Cash. She was the first plastic surgeon in Houston to offer these advanced InMode treatment options designed to help you attain or regain a fit, firm look without anesthetics or surgery.
Am I a good candidate for Evolve body contouring?
These treatments are most effective for healthy adults who exercise consistently, watch what they eat, and want to fine-tune their body contours. Evolve Tite, Trim, and Tone work best on people with good skin elasticity and are safe on all skin types.
How does nonsurgical body contouring work?
All 3 Evolve treatments are noninvasive and involve hands-free applicators placed on the surface of the skin. Here's how the treatments work (see the table as well):
Evolve Tite uses focused radiofrequency (RF) energy to remodel tissues and increase collagen production.
Evolve Trim combines RF energy and vacuum pressure to melt fat below the skin's surface, soften the appearance of cellulite, and tighten skin through increased collagen production.
Evolve Tone uses electrical muscle stimulation (EMS) to generate rapid, involuntary muscle contractions that strengthen, build, and define muscles.
Evolve Treatment Comparison
Treatment Option
Benefits
Areas Often Treated
Treatment Protocol
Evolve Tite
Tightens and firms lax, thinning skin
Abdomen, arms, legs, knees, buttocks
60 minutes weekly for 3 weeks OR
30 minutes weekly for 6 weeks
Evolve Trim
Reduces fat and softens the appearance of cellulite
Abdomen, arms, thighs, flanks, knees, buttocks
30 minutes weekly for 6 weeks
Evolve Tone
Builds and defines muscle
Abdomen, hips, buttocks
Varies with patient needs and goals
How many areas can be treated at once?
The Evolve system includes multiple applicators for each type of treatment, so we can often address multiple areas at once. Tite has 8 applicators, Trim has 6, and Tone has 4.
A Reputation Built on Results
You deserve the highest caliber of service, care, and results, and at Camille Cash, MD, we're committed to providing all that and more. But don't take our word for it—see for yourself what our actual patients have to say about their experiences with us.
Read More Patient Reviews
Do Evolve treatments hurt?
Evolve treatments are carefully adjusted and monitored to ensure they are safe and not painful. Patients typically experience a sense of warmth, similar to a hot stone massage, during Tite and Trim treatments. Tone treatments feel like strong muscle contractions. The Evolve system has a call button that allows you to pause your treatment and have staff make adjustments, if necessary.
What can I expect after an Evolve treatment?
Patients typically have warmth and redness in treated areas that fade quickly. You are free to return to your normal daily activities right away because there is no downtime needed.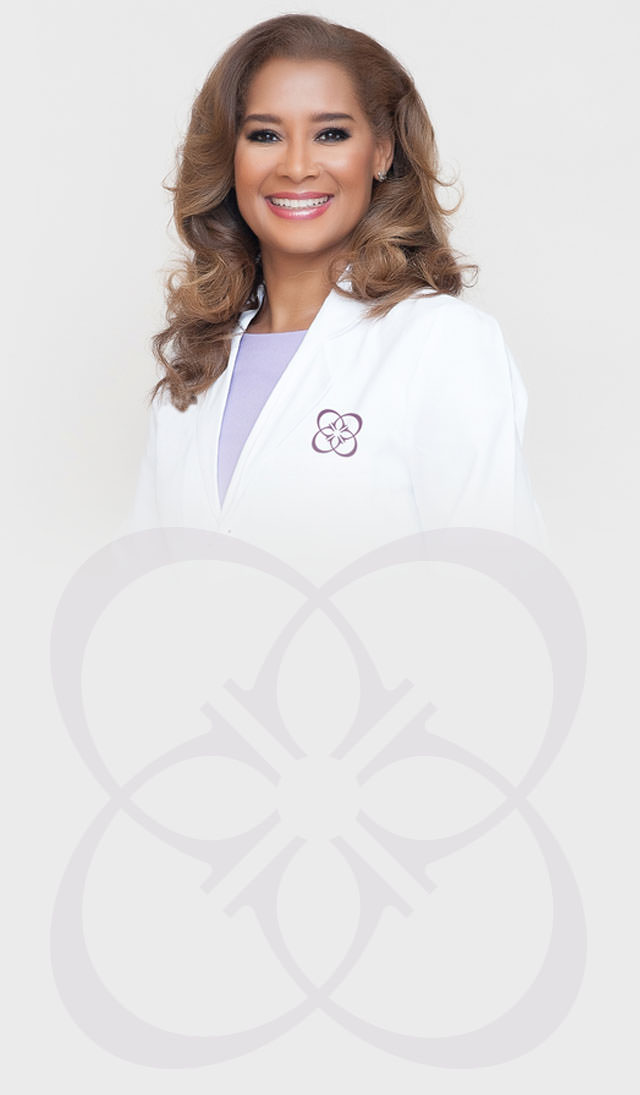 Camille Cash M.D.
Board-Certified Plastic Surgeon • ASPS & ASAPS MemberNo matter what procedure you undergo with Dr. Cash, one thing is for certain—it's all about you. She takes the time to get to know you as more than a patient, creating a treatment plan that's just the right fit.
When will I see results after an Evolve treatment?
Often there is improvement in treated areas right away; however, final results develop gradually over a series of treatments as collagen is produced, melted fat is flushed away, or muscle builds and tones.
Dr. Cash invites you to request a consultation using her online form or by calling (713) 571-0600 for a personal, private appointment to review your body contouring options in Houston, Texas.
Back to Top