Camille Cash, M.D.
2150 Richmond Ave #103
Houston, TX 77098
Phone: (713) 571-0600
Monday, Tuesday, Thursday: 9:00 a.m.–5:00 p.m.
Wednesday: 9:00 a.m.–6:00 p.m.
Friday: 9:00 a.m.–3:00 p.m.

Skincare Products & Services
Skincare Products & Services
Dr. Camille Cash is one of a very few board-certified plastic surgeons who oversees her own on-site medical spa in Houston. She offers a full range of skincare products and services to help keep you looking great without surgery, and she performs the treatment herself or places you in the capable hands of her skincare specialists. Women and men trust her for the latest, proven nonsurgical treatments in a medically supervised environment.

As Seen on TV
Watch Dr. Cash help patients on TLC's Skin Tight program regain their confidence through body contouring procedures. Learn more about her appearance.
Learn More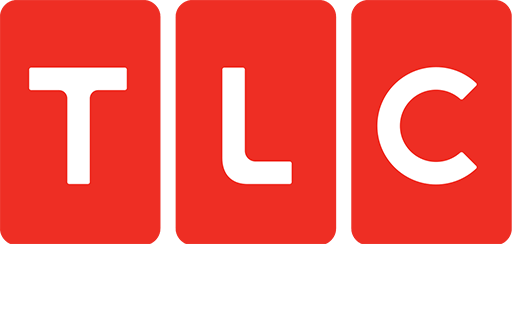 Spa Services
The array of treatments offered at our Houston med spa can address everything from acne to aging, cellulite, and unwanted hair. Two popular treatments that are both therapeutic and relaxing are Med Sculpt and customized facials.
Med Sculpt for Cellulite Treatment and More
The Med Sculpt System is an innovative computerized system with specialized hand pieces for ultrasound, elastomeric, and zonal massage. Treatments can improve circulation, alleviate muscle pain, and reduce the appearance of cellulite. Many patients use this service to complement the effects of liposuction.
Facials
We offer custom facial treatments at our med spa to address the unique needs of each patient. These procedures include skin analysis and range from a calming spa facial to more comprehensive treatments that exfoliate and hydrate the skin using specialized serums.
HydraFacial®
Hydration is a critical element of healthy skin, and HydraFacial combines deep cleansing and exfoliation with specialized hydrating and moisturizing serums. The combination removes dead skin cells to promote hydration and nourishes skin damaged by the sun and other environmental factors. HydraFacial treatments firm and tone the skin, improve its texture, and result in a glowing complexion. More than a basic facial, but gentler than more aggressive skin resurfacing, a HydraFacial is the sweet spot that's right for many women and men. We often pair HydraFacial with dermaplaning, an exfoliation treatment that "shaves" away dead skin cells. Patients getting a HydraFacial treatment by itself should plan on spending about an hour at our office. You can return to work or other normal activities immediately after the procedure.
Microneedling with SkinPen™
Among the latest generation of nonsurgical facial rejuvenation treatments available, microneedling is one of the most popular. We use the SkinPen to perform this minimally invasive procedure that involves creating precise micro-injuries to the treatment area. This stimulates the growth of new collagen without causing the formation of scar tissue. SkinPen is an excellent treatment for:
Acne and acne scarring
Uneven skin texture
Stretch marks
Fine lines
Wrinkles
Little downtime is needed after a SkinPen procedure, which can be used for all skin colors and types. We can also adjust the depth that the tiny needles penetrate, so we can use it for the face, neck, décolleté, arms, hands, legs, abdomen, and back.
SkinPen With PRP
Combining SkinPen treatments with the use of platelet-rich plasma (PRP) enhances the results. The tiny channels in the skin created by the microneedling treatment can efficiently deliver PRP to the skin's deeper layers. PRP includes growth factors that promote the skin's natural healing process and can give the skin a more refreshed and youthful appearance than what occurs after a stand-alone microneedling treatment.
The same growth factors that promote healing can also help stimulate hair growth, which is why we also recommend SkinPen with PRP for hair restoration patients.
NeoSkin® by Aerolase
We use this versatile treatment for patients concerned about rosacea to remove skin tags, and, in some cases, to treat acne or discoloration (pigmentation). The procedure varies depending on the specific condition being treated, but for rosacea it involves focusing laser light energy directly on the treatment area. The number of treatments required depends on the skin's condition and on factors such as genetics and lifestyle.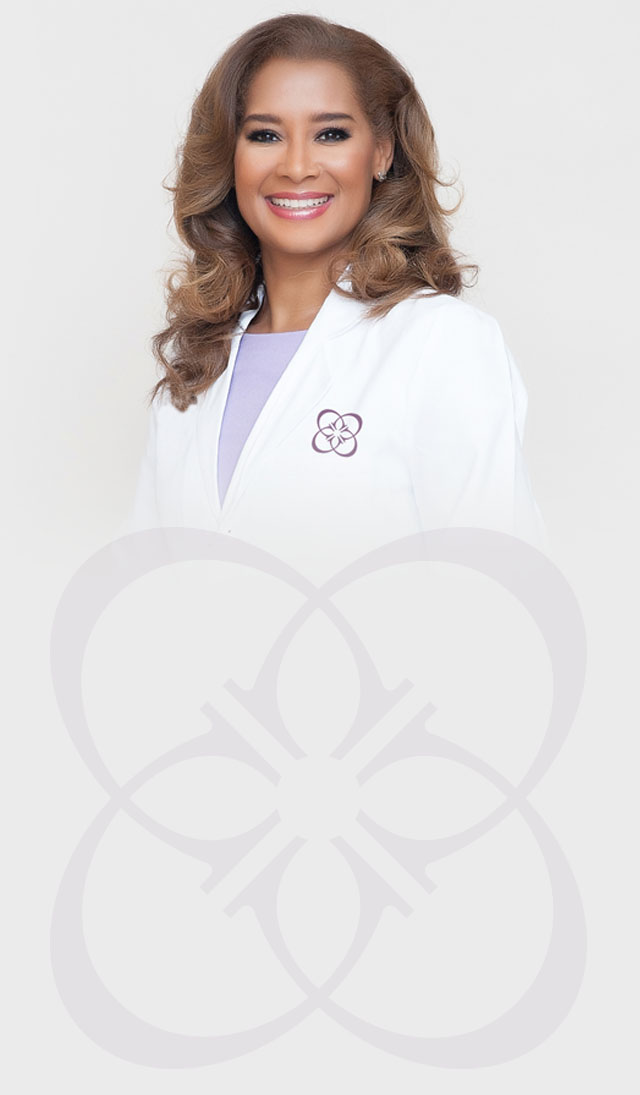 Camille Cash M.D.
Board-Certified Plastic Surgeon • ASPS & ASAPS MemberNo matter what procedure you undergo with Dr. Cash, one thing is for certain—it's all about you. She takes the time to get to know you as more than a patient, creating a treatment plan that's just the right fit.
Products
SkinCeuticals®
SkinCeuticals is one of the world's leading skincare companies. Since 1997, they have been leading the way in the development of pharmaceutical grade products that improve the health and the appearance of skin; all of their products are developed through scientific research and have been peer-reviewed for effectiveness.
Individuals who are looking to maintain or improve their overall skin health can benefit from the SkinCeuticals 3-pronged approach to skin care: prevention, protection and correction. SkinCeuticals is known for their potent antioxidants, including L-ascorbic acid (vitamin C), alpha-tocopherol (vitamin E), ferulic acid and phloretin. In addition to being backed by science, their products Phloretin CF® and CE Ferrulic® have received the Editor's Choice Award by Allure Magazine. Retinol 1.0 received the Beauty Choice Aware from New Beauty Magazine.
NEOCUTIS
NEOCUTIS is a line of cosmeceutical products that are formulated to reverse signs of aging and heal the skin. They are recognized for their use of PSP® (Processed Skin Cell Proteins). This blend of nutrients supports collagen restoration and helps promote younger-looking skin.
Obagi CLENZIderm M.D.™
Obagi CLENZIderm M.D.™ is a penetrating acne therapeutic system. Acne is the most common skin condition treated by physicians. The red, irritated bumps that are the hallmark of acne breakouts are obvious to its sufferers and everyone around them. This is the only acne treatment with a liquid form of benzoyl peroxide. CLENZIderm M.D. is easy to use and is clinically proven to provide clearer skin, often within 2 weeks.
EltaMD® Sun Protection
EltaMD sunscreen products are recognized as among the most effective available. The complete line of sunscreens is hypoallergenic and sensitivity-free, meaning that people with sensitive skin can find an appropriate product just as easily as those with oily or acneic skin. Applying a professional-grade sunscreen daily is 1 of the most important things you can do to minimize signs of aging and promote healthy skin. The EltaMD sunscreens are all "broad spectrum" products, meaning they protect against both UVA and UVB rays that can damage the skin.
Transform MD by Camille Cash MD
Dr. Cash worked closely with a chemist trained at Yale University to formulate her own line of skincare products, which she believes is needed to fill specific gaps among the products currently available. The Transform MD product line includes:
Radiance Cream: This cream is formulated using a base of Kojilac-C and a Hydroxy acid, which Dr. Cash then customizes for each patient with a combination of retinol and Arbutase. The produces deeper exfoliation, and the added skin brightener treats stubborn pigmentation. This brightening/anti-aging cream is a must-have for the majority of Dr. Cash's patients who want to maintain a youthful, bright, and evenly toned complexion.
Radiance Pads: These pads are customized for patients to treat hyperpigmentation. They can be used twice daily on the face and other areas of the body, too.
Overnight Sensation: Combining azelaic and lactic acids, these pads will result in skin that's bright and glowing. Use 1 or 2 nights a week, as directed.
CEF Brightening Serum: Our specialized serum is made with key antioxidants for patients with oily skin who have problems with pigmentation. We can customize the serum with additional Arbutase, which is converted in the skin to a powerful bleaching agent.
Dr. Cash and her staff have a wealth of knowledge and experience with these products, and they will tailor a skincare plan to address your health history, needs and concerns.
When you meet with Dr. Cash, she will assess your skin and discuss your options for treatment. Request a consultation for a personal, private appointment, or call  (713) 571-0600 to schedule a visit with us.
Our Latest Spa Services Posts
What I'm Using: Dr. Cash's Skincare Favorites
-
They say if you want to see what's going to come into style, look at what fashion designers are wearing. The same thinking applies to cosmetic professionals and their skin. At my plastic surgery and med spa practice in Houston, I'm always testing out exciting new products and treatments to see which ones I can add to ... Read On
4 Quick and Easy Med Spa Procedures
-
With so many med spa options available in Houston, it can be hard to know which treatments will get you the results you want. In this post, I've gathered some of our most popular aesthetic skincare procedures for those who want to freshen up their skin quickly and easily. You'll get the details about what each treatment ... Read On
How To Be the Most Beautiful You on Your Wedding Day
-
Your wedding day is one of the most memorable and special days of your life. It is a day dedicated to celebrating you and the person you want to spend the rest of your life with, so looking your best is a must. We offer many services for brides-to-be at my plastic surgery center and medical spa ... Read On
Back to Top